Hotel in the centre of Cádiz
Next to the cathedral
Senator Cadiz Spa Hotel**** enjoys a privileged location in the heart of Cádiz's historical and commercial centre, a stone's throw from City Hall, Avenida 4 de diciembre de 1977, the cathedral and the Congress Centre, just a 15-minute walk to the famous La Caleta Beach. Nearby you can also find many local taverns, bars and shops where you can spend a pleasant day out.
Transport and access
Jerez Airport is located 24 miles from the hotel (bus connections M050 and M051 "Aeropuerto-Cádiz")
Cádiz train and bus station is located just 200 yds. from the hotel.
The seaport is just a 4-minute walk.
Parking
Private parking available with limited spaces (subject to availability on arrival). 19€/day. Entrance on Calle Ramón y Cajal.
How to get to the car park.
To get to the parking: once you arrive to Avenida del Puerto, go straight until you find a roundabout with a padlock in the middle. In the roundabout, do a U turn and then take the first street on the right, leaving on your right the Council building (a pink building) and on your left the Plaza de las Tortugas. At the end of this street, turn left and you will then find Avenida 4 de diciembre de 1977. Next, take the first right and you will be on Calle Ramón y Cajal, where our car parks are located.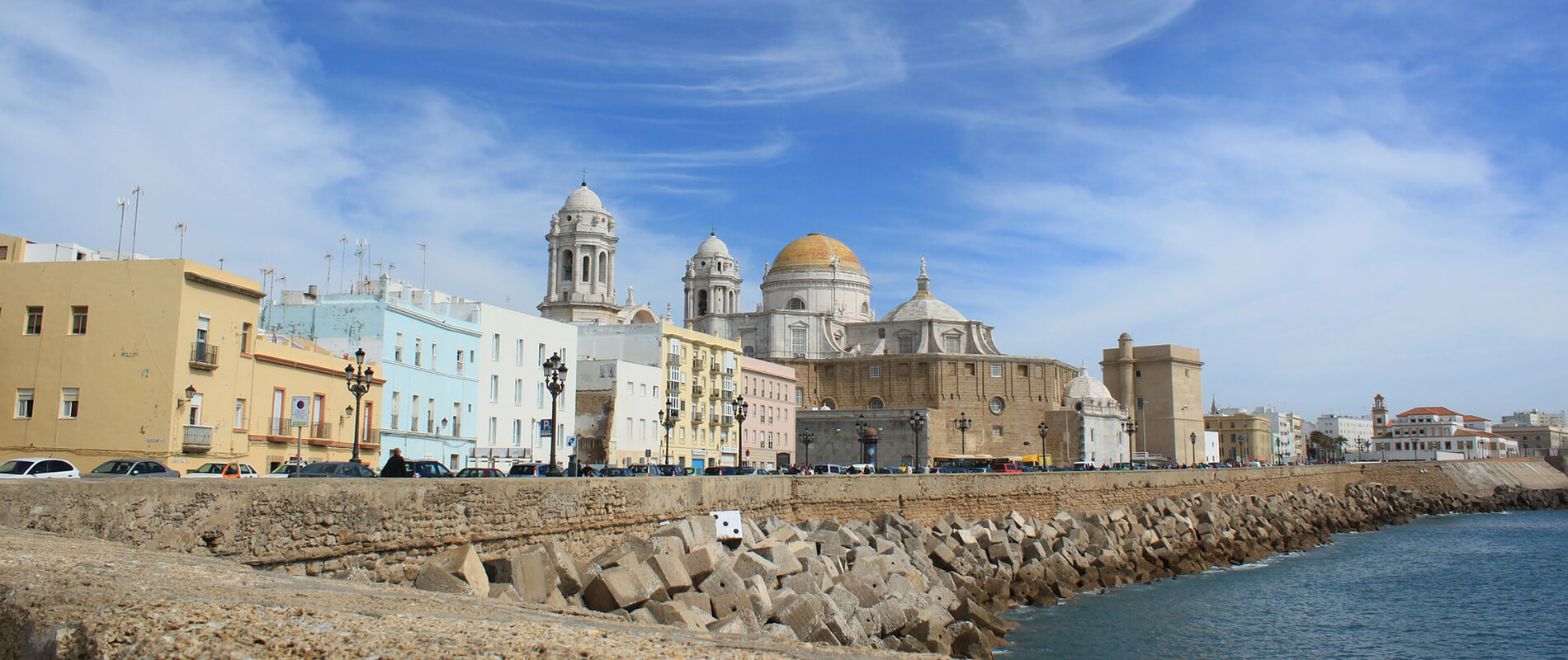 Millenary city
The streets of Cádiz's old town still preserve elements from the ancient Phoenician city of Gadir, the oldest city in the West still standing, with more than 3,000 years of history. Walking along the streets you will come across charming little squares and corners in the popular districts of La Viña, Santa María (the real home of flamenco singing) and El Pópulo.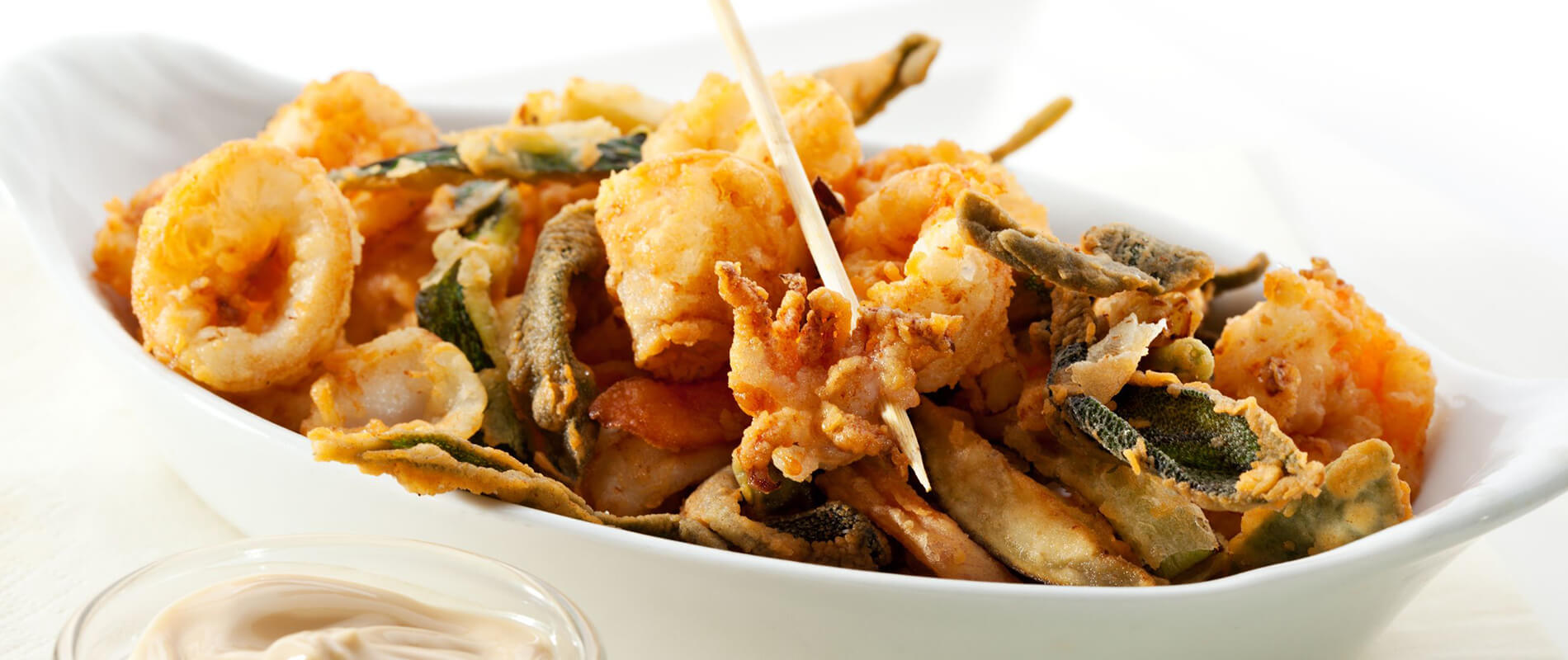 Gastronomy
Calle Zorrilla, just a 10-minute walk from the hotel, is the tapas street par excellence in Cádiz, where visitors can enjoy the traditional pescaíto frito (deep-fried fish) and other local specialities. This street will also take you to the viewpoint in the gardens of Alameda Apodaca and Parque Genovés. You can also find many restaurants of all kinds of cuisine in the nearby area. Go out and discover them for yourself or ask at our reception desk for information.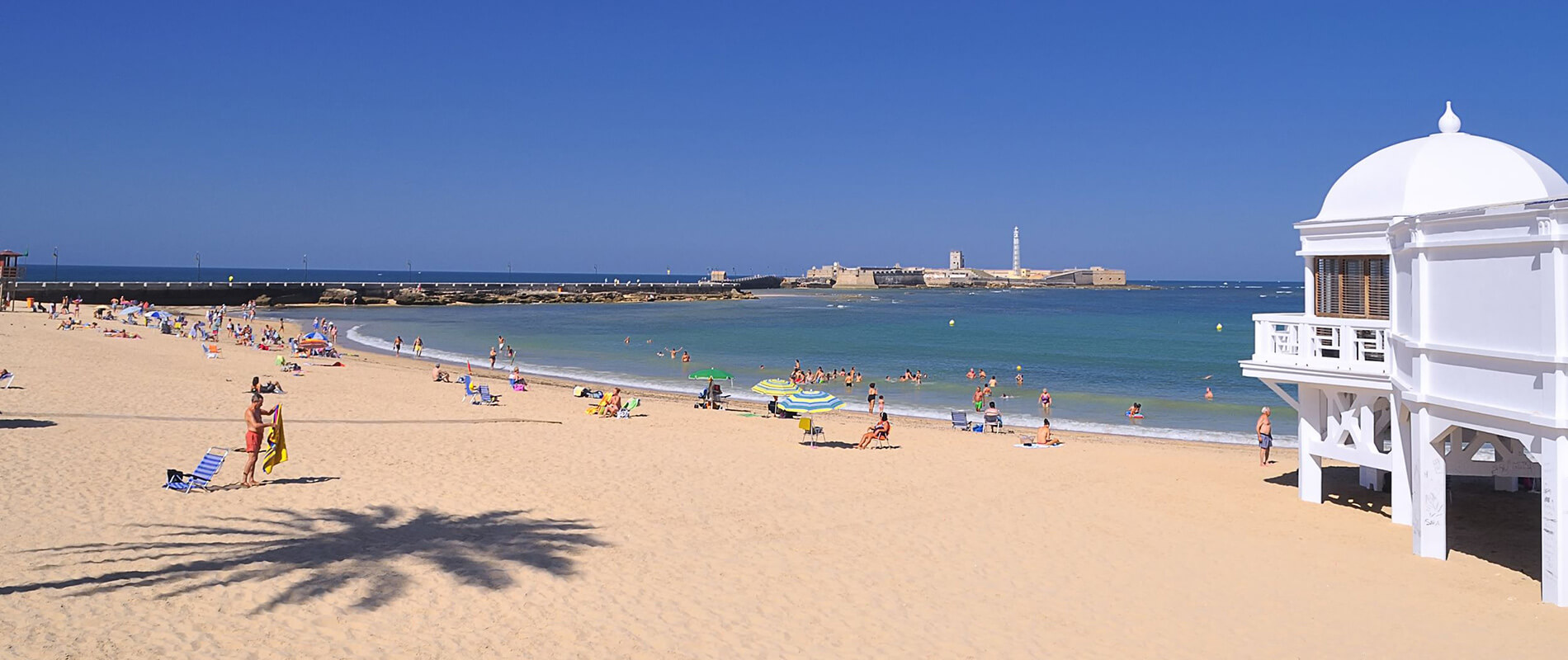 La Caleta Beach
La Caleta is Cádiz's smallest yet most emblematic beach. Located in the district of La Viña and flanked by the castles of San Sebastián and Santa Catalina, this beach was the natural port where ancient Phoenician, Carthaginian and Roman boats used to anchor upon arrival in the city as well as a source of inspiration for poets and musicians. It has also been the stage for many famous movies, such as James Bond's Die Another Day or Alatriste.